About Nightingale Law P.C.
Boutique Law Firm in Garden City, NY
Nightingale Law, P.C. is a boutique law firm with dedicated attorneys who aggressively pursue their clients' interests. Our Law Firm in Garden City, NY has a proven track record of beneficial results for its clients. Each partner, associate, and employee of the Real Estate law firm is dedicated to serving their client's needs, offering reliable and seasoned experience, and yielding unrivaled resolution to legal challenges.
With offices located in western Nassau County, we easily service clients from Long Island, all five boroughs of New York City, and Westchester County. We also have numerous relationships with attorneys throughout New York State that allow our Garden City Boutique Law firm to oversee matters in areas as far away as Buffalo, New York.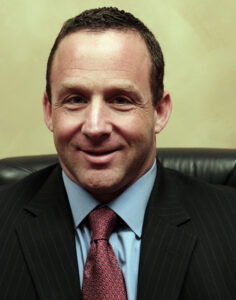 Michael Nightingale, Esq.
Mr. Nightingale has twenty (20) year experience in no-fault litigation and collections and heads the No-Fault litigation practice of the Garden City Boutique Law Firm, preparing and arguing summary judgment motions, conducting trials, and handling all other aspects of Insurance defense, including conducting arbitrations, handling SUM claims and property damage claims, and drafting all related legal briefs.
Mr. Nightingale lives in Glen Head with his wife and three children. He graduated Summa Cum Laude from Adelphi University in 1994 and Touro Law School in 1997.
Mr. Nightingale has lectured for several trade associations and insurance companies on defending no fault claims numerous times over his career. In addition to practicing law, Mr. Nightingale was a founding member of the North Shore District Reform Group, Inc. a local civic organization and was also a member of the North Shore School District Legislative Action Committee (LAC) before he successfully ran and was elected as a Trustee for the North Shore School District Board of Education.
Mr. Melnick heads the Firm's Real-Estate practice, concentrating on mortgage loan closings for both residential and commercial properties. He routinely spends considerable time on private commercial and residential real estate transactions for the firm's individual/investor clients.
Mr. Melnick earned his Bachelor's Degree in Criminal Justice from C.W. Post in 2002 and earned his Master's Degree in Criminal Justice from C.W. Post in 2004. He earned a Juris Doctorate from Hofstra University School of Law in 2007.
Mr. Melnick began his career as an intern in the Nassau County District Court Criminal Part with the Honorable Christopher Quinn in 2007. Upon completion of the internship, he joined Nightingale Law, P.C., where he litigated and tried no-fault and subrogation claims to successful completion.
Since 2008, Mr. Melnick has represented clients in both civil and criminal law matters, as well as in the purchase and sale of real estate. Mr. Melnick's litigation practice focuses on coverage issues for summary judgment, no-fault arbitrations, and prima facie claim issues. Additionally, Mr. Melnick's real estate practice encompasses all types of transactions for both commercial and residential properties, he specializes in handling all types of property transactions from contract to closing.
Our Real Estate Lawyers proudly serve clients across
Utica, Buffalo, Albany, Glen Cove, Garden City, The Bronx, Manhattan, Queens, Brooklyn, Staten Island, Nassau County
, and
Suffolk County
, New York.